The Pediatric Physical Therapists at Holy City Pediatric Therapy are specially trained to engage each child through play. Our therapists use the child's interests to motivate them toward improved gross motor skills. Each child that we see will undergo a specialized examination where their current abilities are evaluated and used to create goals and a specific treatment plan.
Our therapists are highly trained and experienced in the pediatric therapy field. Each of our PT's have a Bachelor's degree as well as a Doctorate of Physical Therapy. In addition, they have each studied outside the general Physical Therapy curriculum to extend their skills. Our department has Certifications in Manual Therapy, LSVT-BIG and extensive trainings in Pediatric Incontinence/Pelvic floor dysfunction, Neuro-Developmental Techniques (NDT), Acute Injury/Orthopedic conditions, Power Protocols for children with cerebral palsy, best evidenced based practices for children with Autism Spectrum Disorder and Neuro/Genetic Conditions. Our PT staff LOVES seeing babies when they require specialized assistance with conditions such as developmental delay, torticollis and plagiocephaly.
Below is a list of signs that your child might need Physical Therapy. If you have concerns with these areas, please contact us for a skilled PT Evaluation.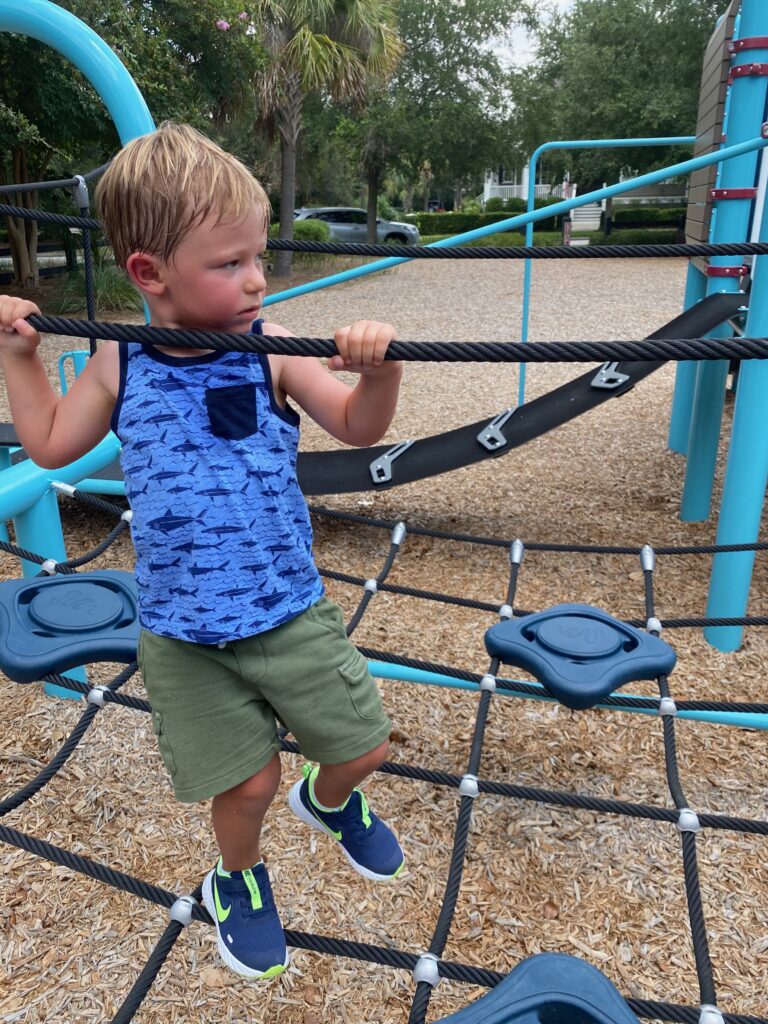 Developmental
Milestones
Delayed walking
Delayed or skips Crawling/rolling
Unable to perform stairs with safety
Unable/Uninterested to participate with peers on playground
Strength & Balance
Concerns
Lower Extremity Weakness
One Sided Weakness
Frequent Falls
Gait abnormalities
Unable to perform recreational tasks with peers; Swimming, running, sports, biking, etc
Range of
Motion/Tone
Joint Stiffness or ROM Limitations
Torticiollis/Plagiocephaly
Acute Injury
Surgery
 Hypotonia/Hypertonia
 Toe Walking
Limb Deformities